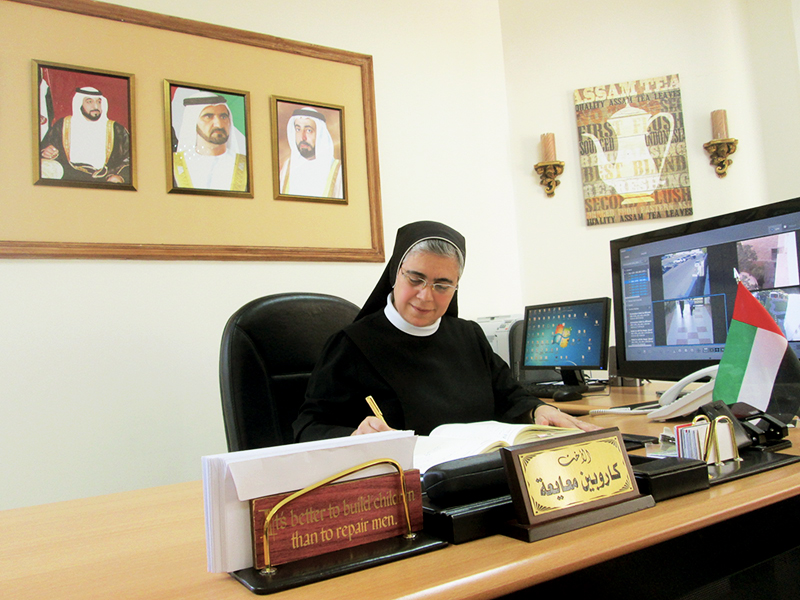 Principal's Message
Welcome to Rosary School
I am delighted to welcome you to the Rosary School website. I hope to convey the passion and enthusiasm that both staff and students bring to all that they do here, making Rosary School such a wonderful place to learn.
As a School we have a strong focus on student academic progress and achievement. We deliver a curriculum model based upon the British Curriculum which goes significantly beyond the minimum expectations to cover a diverse range of subjects.
Our school is filled with enthusiastic students willing to learn in an environment where they are challenged and have their expectations raised to achieve demanding targets.
I am very proud of the exceptional teaching staff, engaging the students in a wide range of exciting learning opportunities.
Our website is a window to our vibrant school life. Our vision is to work in partnership with our students, parents, and the community at large to create a positive and inclusive environment for high quality learning and teaching where everyone is valued and respected.
We hope that our students will always do well in their studies and keep up the high values they have learnt at their school. With all my love, best wishes and blessings to our dear children.
Principal